Oral Surgeon in Manchester
 Oral Surgery
Our fully-equipped dental oral surgery in Manchester is the ideal place to have your dental implant fitted. Our expert team consists of several highly-trained, professional consultant oral surgeons who will put you at ease at every step of the way. We will monitor your ongoing treatment more closely with all the medical history, treatment options and treatment plan making sure that you are happy with the work and that you can benefit fully from the advantages that your new dental implant will bring.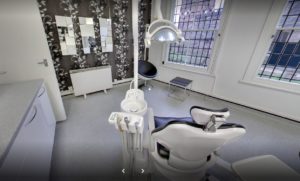 Whether you are in need of a new single or multiple dental implants or are having issues around roots, wisdom teeth, soft lesions or existing dental implants we can help you restore your oral appearance and eliminate any pain or discomfort you may be experiencing.
Nervous patients are well-cared for with IV sedation available for maximum comfort during treatment. We will talk you through all aspects of the treatment process before we begin and are always available via phone or in-person for any questions or concerns you may have about your oral surgery in Manchester. In addition, we are happy to discuss payment methods prior to treatment, with a range of options available for paying in instalments if applicable.
Want to know more about our dental surgery?
For more details about our state-of-the-art premises and welcoming team of Manchester-based oral surgeons, get in touch with us to book your free, no-obligation initial consultation.