Teeth Implants, Cheadle
We are your local dental implant experts
Losing a tooth can have a huge impact on your life, as it can cause you to lose confidence and suffer a drop in self-esteem. While there are many options for filling the tooth gap, dental implants are fast becoming the most popular way to replace the tooth and restore a person's smile.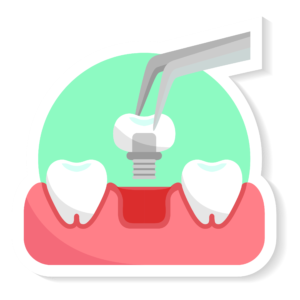 If you are local to Manchester and have a missing or broken tooth that needs expert dental treatment, Dental Implant Plus Manchester would like to welcome you. A dedicated team of dental implant experts is ready to look after you from your first consultation through to the end of your tooth implants treatment. Single tooth replacement via implant is highly effective and straightforward to install, especially if the adjacent teeth are stable and healthy. Multiple-teeth or full dental implants can also work well for more complex cases.
Contact us today to find out more about our specialist dental implant care in Manchester.